About Hopper's Castle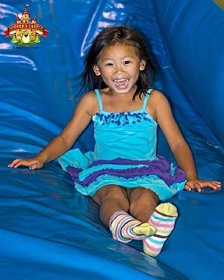 With over 15 years of experience in the inflatable rental's industry It was only until last year I decided to start my own venture,  now we are a fast growing Mississauga based party rental company with the intentions of bringing affordable quality Bouncy Castles and Concessions to the market for the average parent.
Our company officially launched in 2013 and is doing very well in a highly competitive industry.  We feel this is accredited to our quality products and excellent service which most other companies can not match. 
We use only the absolute highest grade 18.5oz Commercial vinyl available on the market today.  Every single bouncer we own has been manufactured in California where they exceed the highest industry standards of today.  The equipment we own is the "Real Deal" no Toys r Us or made in China Bouncers like most of our competitors "ask them".   We would like to be able to offer unique inflatable's that are not commonly available here in Canada and increase our inventory each year based on customer's specific needs.
We understand that most parents have a budget for there parties, with this in mind we keep a very honest and upfront attitude when it comes to pricing. Unlike most other companies in this industry we put our prices right on our web site with the units so that customers have a good idea of what they are getting and are not being misled by hidden fees.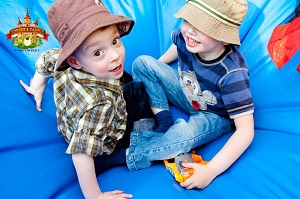 We offer
free
delivery
and
setup
to all customers in Mississauga and parts of Brampton and generally charge a $25 fee for this service to anyone outside of this area.
When choosing a company for this type of service it is important to know that they are 100% reliable.  We know that you have enough things to worry about already on the day of your Party or Event so let us assure you that this is one less thing for you to worry about.  Leave it to us and let us do what we do best.
If you are looking for any specific type of bouncer or game please call us and let us know.  We plan to bring in new bouncers every year to keep our inventory fresh and will consider all requests.
We are always on call and available for your questions or concerns at any time.  Call us today and book your reservation.