Concession Rentals
Popcorn Rentals
14.25D x 19.75W x 29.52H
Package Discount Available with Bouncy Castle Rental
$100 8oz Popcorn Machine Rental with 60 servings
$20 Additional 60 servings

You might have experienced this – no matter how hard you try, you cannot replicate the taste of movie theatre popcorn when you make popcorn at home.
Our Kettle Popped Commercial Popcorn Machine will give you that desirable yellow theatre style popcorn that you've been looking for.  The secret to this is something that might surprise you. 
Many companies in the industry are offering Popcorn Machine rentals both commercial and non commercial they both do the same thing but a commercial machine allows for a much higher volume, ideal for parties, carnivals, fund raisers, schools etc.  What sets our service apart from our competitors is the Popcorn itself (The Key).
We discovered that making the premium popcorn is simply the result of having the right popcorn and oil combination which we are more then happy to share with our customers.
We provide the pre mixed 8oz packages of premium popcorn for you with every Popcorn Machine rental.  Simply empty the contents of the package into the kettle and in 2 minutes you will have enough popcorn to feed a group of anxiously waiting kids or adults.  Now you can empty another package and continue according to your demand.
During the time the kettle is not in use our machine is equipped with a special heating element under the tray keeping all the popcorn fresh and allows you to serve hot on demand all the time. Just like in the theatres.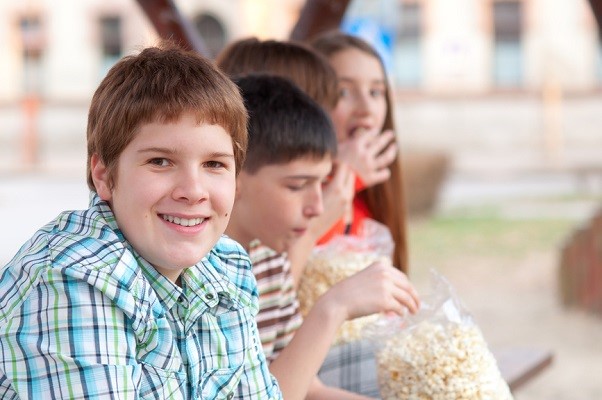 ---