Testimonials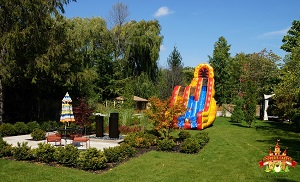 I can't even say how pleased I am with your company. The person helping me from the start was amazing and prompts with all responses. Delivery was right on time, and set up was quick. The instructions were clear, and we had zero issues. My daughter's birthday was a huge success thanks to your company! We will definitely be renting from you again, this summer and for years to come!! Thank you for offering such a variety of options, for being so helpful and for being a reliable inflatable company at a time when the vast majority are not.
Destiny C.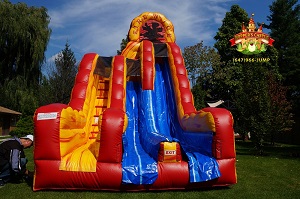 Thank you Bob and staff of Hoppers Castle! Our expirience was great and we will definatley recommend you to family and friends!
Crystal Hall-Niro

What can I say! First class all the way. We had the criss cross Zorb course for our big charity event last weekend (fathers day)and was easily one of the stars of the show! Hoppers castle came in, dropped it off, set it up, went over the instructions in depth and we were off to the races! (Literally) They came back at the end of the event and completely took down! I didn't have to lift a finger which was unexpected and awesome! Thanks so much for a great experience and I find I'm already try to think of excuses to use again! Thanks so much from Classics Against Cancer! This now will HAVE to be an annual thing for us!
Jamie Watt

Thanks so much to Hopper's Castle for the excellent service they provided to me for my event. The kids loved the castle and it certainly made my day a lot easier!
Peter Drouin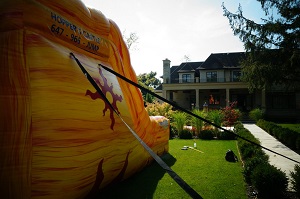 Amazing company!!!!!!!. We were extremely happy with the service and delivery team that was sent out to to setup clean and sanitize the inflatables on site. I've rented from many other companies in the past and I've never seen the same care put into a setup before. These guys are very professional and by far the best company out there. After having rented from several companies we are now loyal to Hoppers Castle.
Emily Jones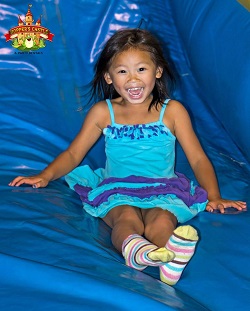 Amazing service from Hoppers Castle at our kids camp!!! The kids had an amazing time and service was beyond good!! Thanks for all the hard word!!!
Nicole Spooner

Extremely accommodat ing with our schedule for drop off & pickup. We ordered a bouncy castle for my daughter's birthday party which of course was a huge hit. It was in excellent condition, they came, setup, showed me how to use it, answered all my questions (what if it rains?), and picked up without a problem. Great guys. Thanks so much!
Diane Akam

Amazing People and Amazing Products! I was very pleased with the Cotton Candy Machine we got, the delivery was on time and the pick up was perfect! It was all too easy and affordable . WE couldn't have chosen a better company to go with. Thank you Bob and team for the amazing service, equipment and product.
Giamena Yalung